The Speckbacher Weinstube
for your wedding celebration in a small setting
Max. number of people: 20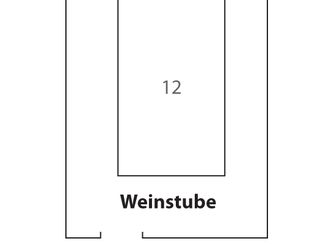 Things you should know about our Weinstube
Do you want to hold a wedding celebration in a small setting?
The Speckbacher Weinstube is outstanding for this. Celebrate with your wedding guests in a private atmosphere. Here you can eat and drink in peace and talk to each other undisturbed.
Classic menu:
flower-herb salad with balsamico vinaigrette, mozzarella balls & tomatoes
prime boiled beef consommé with semolina dumpling & vegetable strips
veal fillets, beef & herb pork with potato gratin, chanterelle à la crème & vegetable bouquet
Speckbacher's chocolate mousse slice with raspberries, almond crumble & chocolate sand
Price: € 67,00 pp
Menu 1 Spring:
salad with grilled green asparagus, roast beef & Bozen sauce
foam of pea soup with croûtons
Tyrolean saddle of mountain lamb au gratin with olive tapenade, tomato-potato roulade & French beans
marinated strawberries with Tahiti vanilla ice cream, mascarpone foam & crumble
Price: € 73,00 pp
Menu 2 Spring:
mildly smoked trout with marinated cucumber, radishes & fresh horseradish
Tyrolean beef consommé with quark truffle noodles
slice of roast beef with béarnaise sauce, fresh market vegetables & roast potatoes
exotic fruit salad with white mousse au chocolat, almond biscuit & avocado
Price: € 64,00 pp
Menu 3 Spring:
smoked wild salmon with cream cheese tartlet, herb salad & dill-mustard cream
foam of cauliflower soup with cress
slice of saddle of veal with parmesan gnocchi, chanterelle à la crème & white asparagus
passion fruit tartlet with vanilla biscuit, mousse au chocolat & mango sorbet
Price: € 67,00 pp
Menu 1 Summer:
Parma ham with parmesan chips, cantaloupe melon & grissini
foam of fresh garden herb soup with quark dumpling
free-range chicken breast with foam of basil, Mediterranean vegetables & tomato risotto
"summer in a jar": exotic fruit salad with coconut milk mousse, mango sorbet & vanilla foam
Price: € 61,00 pp
Menu 2 Summer:
tartare of yellow fin tuna with coriander-apple sauce, lemon gel & avocado
foam of celeriac soup with baked celeriac leaf
slice of Tyrolean saddle of veal with truffle stock, glazed chanterelles & pea purée
tarte of Valrhona mousse au chocolat with raspberries, lemon-raspberry sorbet & meringue
Price: € 67,00 pp
Menu 3 Summer:
Asian vegetable spring roll with glass noodles, pak choi salad & sweet chili sauce
foam of Thaur potato soup with ginger & apple
Tyrolean veal porterhouse steak with béarnaise sauce, potato and pumpkin tarte & French beans with bacon
vanilla cream of quark slice with shortcrust pastry, basil sand & strawberry ice cream
Price: € 64,00 pp
Menu 1 Autumn:
herb salad with raspberry dressing, glazed chanterelles & parmesan chips
foam of Muscat pumpkin soup with ginger
roast duck breast with elderberry glacé, creamed cabbage & semolina dumplings
warm chocolate cake with creamy cinnamon ice cream, preserved damsons & rum anglaise
Price: € 64,00 pp
Menu 2 Autumn:
smoked fillet of trout with preserved grapes, hazelnut oil powder & cream of chives
foam of Thaur potato soup with crispy porcino mushroom parcels
medaillon of Tyrolean veal fillet with Café de Paris foam, roast potato croquettes & pumpkin
Cantuccini tiramisu with preserved cherries, gingerbread mousse & cardamom ice cream
Price: € 75,00 pp
Menu 3 Autumn:
Tyrolean venison stew with quark dumplings, wild lingonberries & candied walnuts
cream of porcino mushroom soup with beef tartare
slice of veal saddle with glazed porcino mushrooms, herb risotto & parmesan foam
Tahiti vanilla crème brûlée with blueberries, crispy pastry with nut filling & fruits of the forest ice cream
Price: € 67,00 pp
Menu 1 Winter:
gammon smoked on forest aromas with wild lingonberries, crispy dumpling chips & candied walnuts
venison consommé with puff-pastry parcels
grilled medaillon of tenderloin steak in Rossini stock, glazed winter asparagus & shallot purée
cream cake slice with mousse of Arabica coffee with mandarins, hazelnut praline & chocolate sand
Price: € 75,00 pp
Menu 2 Winter:
tartare of marinated arctic char with soured cream, marinated capers & gherkin noodles
foam of chestnut soup with croûtons
braised organic veal shoulder with cream of Jerusalem artichoke, white truffle foam & almond broccoli
panna cotta with preserved cherries, chocolate ice cream & lavender
Price: € 61,00 pp
Menu 3 Winter:
melted French Camembert with lingonberries, williams pear in alcohol & lamb's lettuce
Tyrolean veal consommé with porcino mushroom dumplings
seasoned saddle of Tyrolean venison with preserved rowan berries, roasted brioche & red cabbage
warm chocolate with gingerbread liqueur, cherries in alcohol & hazelnut ice cream
Price: € 81,00 pp
The advantages of the wedding venue near Innsbruck
Prices can be calculated either as a package or based on use:
Our bridal couples can choose between an invoice based on use or an individual wedding package. Our packages include your desired specifications and result in a final fixed total (approx. 1 week before the wedding). This means that you can regulate the settlement in advance and don't need to worry about getting any nasty surprises.
The perfect location, whatever the weather:
Here at Speckbacher Hof, you can celebrate your special day at any time of the year. Our Theres and André Rooms are perfect for celebrations which will take place when the weather is nicer as they both have access to the terrace. If unsettled weather is predicted, we recommend our Wintergarten which has a closable roof. Come rain or shine, our wedding venue in the Tyrolean Lowlands is ready for anything.
St. Martin's Chapel at walking distance:
Right beside our wedding venue is St. Martin's Chapel, one of the most popular chapels in all of Tyrol. It is just 1-2 minutes on foot from our hotel in the Innsbruck area, allowing us to provide you and your guests with aperitifs (in front of the chapel or on the hotel site) straight after the wedding.
Open-end and extended breakfast included:
We know how important weddings are. For this reason, we want to give you the chance to celebrate this occasion extensively. At our wedding venue, weddings do not need to have a set end. For couples who want to party long into the night, we also offer an extended breakfast the next morning until 3.00pm.
Secure your desired date for your wedding now