Speckbacher Hof hotel:
your family hotel in the Innsbruck region
Are you going on holiday with your children and are looking for a family hotel where you can also switch-off as a parent? Our hotel, which is situated near Innsbruck offers children an exciting adventure playground and gives adults a chance to relax in our small but perfectly formed wellness area.
Our family hotel is just 15 minutes from Innsbruck by car and offers a wide variety of possible destinations in the surrounding area for family excursions. Hiking, skiing, tobogganing and cycling are just some of the most popular leisure activities amongst our family guests.




























































Our offers for families
We offer the perfect room categories for both large and small families. In our hotel near Innsbruck you can be safe in the knowledge that your children are just in the next room and can enjoy some time with just your partner.
Familienresidenz Inntalblick room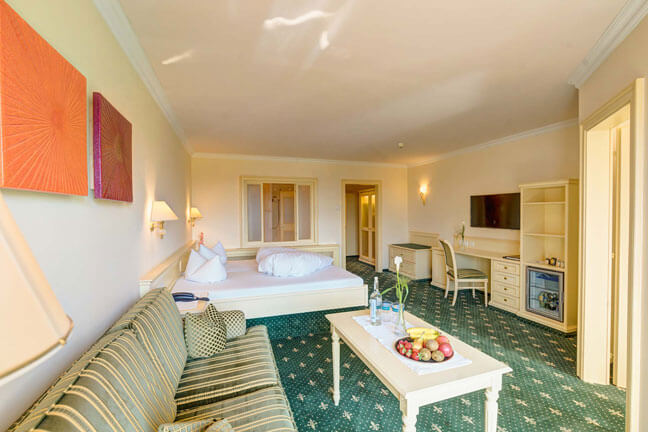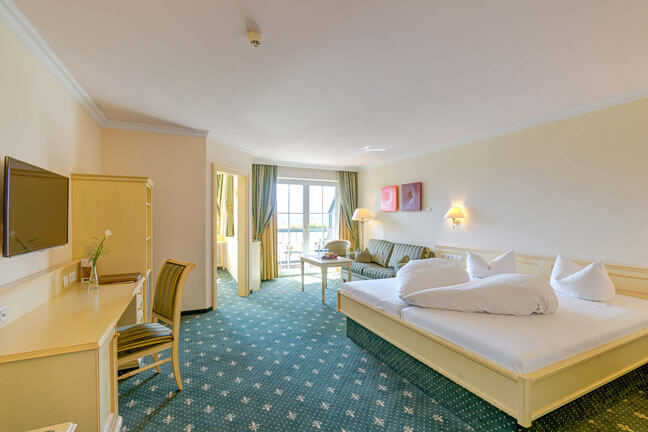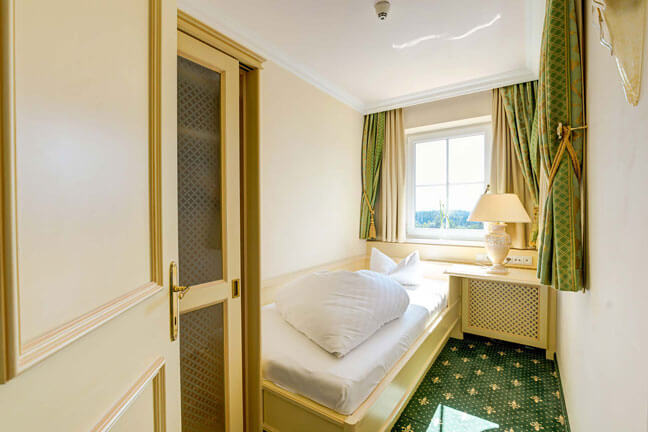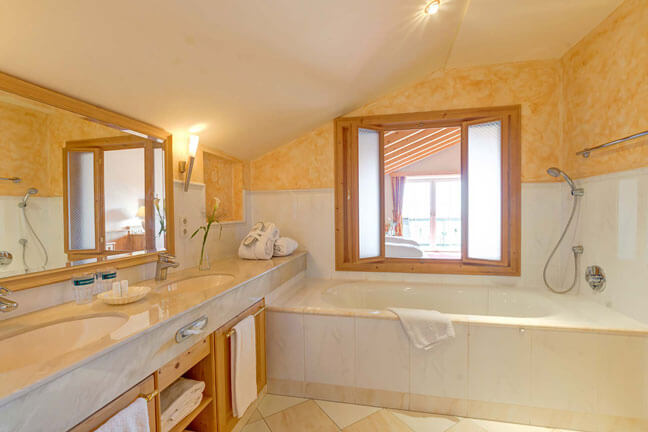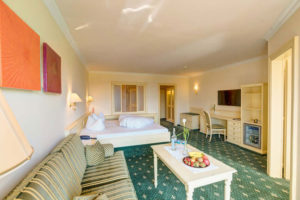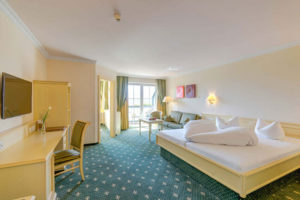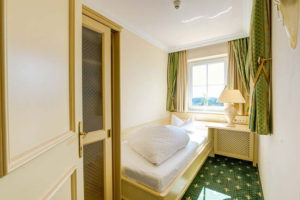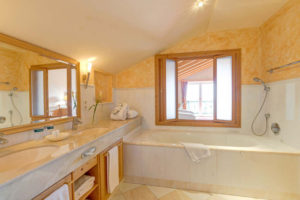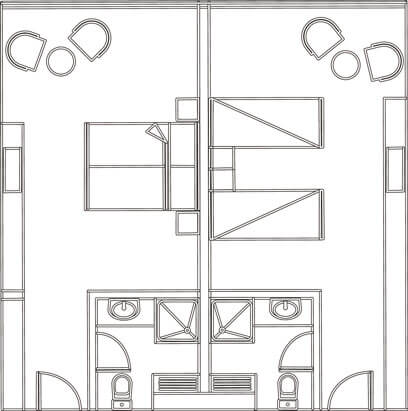 Extra bed
Additional small room
WiFi
Safe
Mini bar
And much more…
You can find more information under Room facilities
07.01.23 - 22.12.23: € 119,00 pp per night (as a double room)
07.01.23 - 22.12.23: € 129,00 pp per night (as a single room)
22.12.23 - 07.01.24: € 139,00 pp per night (as a double room)
22.12.23 - 07.01.24: € 149,00 pp per night (as a single room)
07.01.24 - 22.12.24: € 122,00 pp per night (as a double room)
07.01.24 - 22.12.24: € 132,00 pp per night (as a single room)
Note: Please bear in mind that our room prices do not include the €1 city tax.
Optional add-ons to your hotel room price
Supplement for our 4-course gourmet half-board option (adult): € 46,00 pp per night
Supplement for our 3-course gourmet half-board option (child): € 35,00 pp per night
Supplement for a pet: € 28,00 per pet per night
Supplement for a cot: € 22,00 per bed
0 – 2 years old: 100 percent discount on the price of the room
3 – 14 years old: 40 percent discount on the price of the room
All of our hotel guests are welcome to use any of these inclusive services
Gourmet breakfast from the Buffet:
Our hotel breakfast offers you a large selection of food and drinks every day. Between 07:00 am and 10:00 am you will receive Prosecco, freshly squeezed fruit and vegetable juices, sausage, cheese and fish specialities, various organic muesli and much more in the breakfast area or on the sun terrace.
Free parking lots:
Every guest in our hotel near Innsbruck gets a free parking place. You can either park your car on one of the numerous parking spaces in front of the hotel or drive into the underground car park. From there, a lift will take you directly to our entrance area or to your room.
Hotel's own bathing lake:
Our hotel near Innsbruck has a spacious garden including a bathing lake. During the hot summer months this garden gives you cooling and is also suitable for swimming. Jump into the cold water and enjoy the view of Tyrol's mountains.
Advice on leisure activities:
At our hotel reception we will be happy to inform you about popular excursions in the surrounding area. The Speckbach reception team will also provide you with city maps and activity maps if required and will show you hiking routes, cycle routes, …
Small wellness oasis:
With a booking in our hotel near Innsbruck you can automatically use our small but fine wellness area. This is available from Monday to Thursday from 13:00 – 22:00 and from Friday to Sunday from 11:00 – 22:00 and ensures a relaxing holiday.
Guest card  included:
Each of our hotel guests receives a guest card upon arrival. With this card you will receive numerous discounts for excursions around our hotel in Innsbruck's surroundings. So you can get the most out of your holiday in the Tyrolean lowlands.
Wifi access and lockable charging stations:
In our 4-star hotel near Innsbruck you have wifi access anytime and anywhere. You will receive the password for our hotel's own wifi at the reception desk so that you can always be online. If you run out of battery power, you can also charge your electronic devices at our lockable charging stations.
Fruit for free:
In our hotel in the surroundings of Innsbruck we offer our guests fresh fruit for free withdrawal. You can choose between different types of fruit, which are available around the clock throughout the hotel.
What makes Speckbacher Hof a family hotel?
Huge playground:
Our
hotel in the area surrounding Innsbruck
has a great adventure playground with lots of different activities where your little ones can play. They are free to climb, play table tennis or table football, jump on the trampoline, swing, slide and much more.
You can also go on trips with the whole family, using our 4-star hotel as your base, or play a round of golf on our 18-hole miniature golf course. You can find more information under
Leisure activities
.
Wellness for parents: While the little ones are having fun, the adults can take the opportunity to relax in the neighbouring Wintergarten and enjoy the picturesque view. If you feel in need of a longer break, we recommend a visit to our small but perfectly formed wellness area. Here you can relax and recharge your batteries.
If you'd prefer to do something more active, then we recommend a trip to our nearby stables.
Rooms with connecting doors: Specially for our family guests, we offer neighbouring rooms, each 50m2 in size, with connecting doors. This way, you can always be close by if your children need you, but you can also enjoy the peace and quiet of your own hotel room with your partner.
The advantages of the Alpenhotel Speckbacher Hof
50m2 rooms with balcony:
All our guests can look forward to staying in a spacious 50m2 room. Each room also has a balcony from which guests have an unobstructed view of the hotel's natural swimming pool and can watch the starry sky at night.
50m breakfast buffet:
Each morning you can enjoy a 50m-long and richly varied breakfast buffet. There are 15 different types of fruit and 10 different organic mueslis, as well as many other products, to choose from. We also offer fresh juices, salmon, roast beef and veal sausages.
Small but perfectly formed wellness area:
For a really relaxing holiday, pay our wellness area a visit. Here you will find a small steam sauna, a sauna and individual water beds. You can also use our outdoor whirlpool, if it takes your fancy. The use of our wellness facilities is included in the price of your room.
The most animal-friendly hotel in Austria:
Your pets are also welcome to stay at Speckbacher Hof. Whether it be a horse, a dog, a cat, a mouse, a domestic pig, a giraffe or an elephant – our Alpine hotel is ready to welcome all guests. For larger pets, we even have our very own stables (within walking distance of the hotel). Smaller animals will be provided with food and water dishes in their room.
Here's what guests have to say about our hotel:
"We particularly liked the fact that we were able to design our celebration individually and that we could choose which lounge we wanted to use, which was then reserved exclusively for our guests. The amazing service team, the child-friendly atmosphere and the great parking facilities are all also worth mentioning. We had a fantastic family celebration at the Alpenhotel Speckbacher Hof."
Cornelia & Christof Mergl with their son Adrian (christening party, from Innsbruck)
"We would like to thank you again for the wonderful stay we had at your hotel.  All 15 days and nights were superb. You have a terrific staff, who outdid themselves to make us feel at home and welcome in the Speckbacher Hof."
Anna & Joel Young (retired couple, Gemünden)
"We've been coming here for over 20 years. I celebrated my graduation here at the Speckbacher Hof and we also come here for family parties. I particularly like the variety of spaces that guests can book and use. It means that you can find the right atmosphere no matter the number of guests."
Michael Harthaller (lawyer, Innsbruck)
"The homely atmosphere, the spacious rooms and the first-class cuisine are all reasons why I spend several short holidays a year here at Speckbacher Hof. I have already stayed here on numerous occasions and have always been completely satisfied with everything during my stay. I particularly like the way that the hotel is decorated and the CLASSY RUSTIC combination."
Alois Neuner (music teacher and cabaret artist, 59, Innsbruck)
"Speckbacher Hof is the perfect place to unwind, with excellent food and pure relaxation. Mr Hofmann and his team spoil us with their friendliness and accommodating nature during every stay."
Kristina & Peter Volkamer (Unterhaching, have been regular guests at the Alpenhotel Speckbacher Hof since 2014)
"I particularly appreciate the peace and quiet at this hotel, the homely atmosphere and the discretion and helpfulness of the service team. For me, the impressive panoramic views, the excellent cooking, the service and the opportunity to enjoy total relaxation in the wellness area are what make this hotel perfect."
Karin Kellner (MSL, travels to the Alpenhotel Speckbacher Hof from Vienna)
"A great place to unwind for the day, enjoy a copious brunch, relax and admire the scenery. Thank you for a relaxing few hours at Speckbacher Hof."
Ines & David (Product Manager and student from Innsbruck)
"We would like to say a massive thank you to the entire team for a great stay over New Year and for the delicious food. What makes Speckbacher Hof stand out? Its attentive and competent team, the outstanding food and the amazing atmosphere."
Julien Kneuse & Michaela Merk (freelance artist and occupational therapist from Augsburg)
"What makes Speckbacher Hof special? The idyllic location is a place of total peace and relaxation. After a sauna session, you can simply sit back, unwind and enjoy the views of the magical landscape that surrounds the hotel. Refined atmosphere. We've been regular guests since 2012 and can't wait to come back again!!"
Verena & Angelo Scharff (couple from Bottrop)