Our wedding suites
with view to the Inn valley
Wedding suite Residenz Inntalblick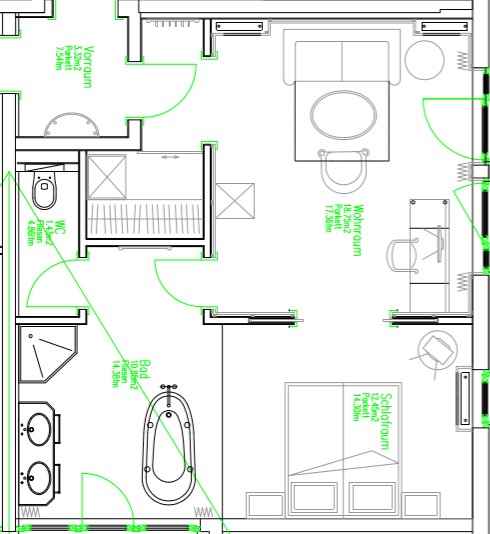 Balcony
WiFi
hair dryer
safe
minibar
starry sky in the room
and much more…
07.01.23 - 22.12.23: € 109,00 pp & night (as a double room)
07.01.23 - 22.12.23: € 119,00 pp & night (as a single room)
22.12.23 - 07.01.24: € 129,00 pp & night (as a double room)
22.12.23 - 07.01.24: € 139,00 pp & night (as a single room)
07.01.24 - 22.12.24: € 112,00 pp & night (as a double room)
07.01.24 - 22.12.24: € 122,00 pp & night (as a single room)
Note: please note that our room prices do not include local tax.
Useful information about our wedding suite
Unique view:
All our rooms are facing the back of the hotels in Innsbruck's surroundings and offer an impressive view of the hotel's own garden and swimming lake. Depending on the room location, our guests also have their own balcony from which they can view the starry sky at night.
Generous living space:
Each hotel room has a size of approx. 50m2. This gives you enough space to move around freely in the room. We offer you the necessary comfort to spend a relaxed holiday and to let your soul dangle.
Family und animal friendly:
In order to provide you with a comfortable and carefree stay, we have our own family rooms in our family hotel. Also holidays mit Hund or a stay with own horse is possible. We will equip you with everything you need (food bowl, drinking bowl, horse box, bedding, hay, water) and make sure that even the four-legged guests feel at home with us.
Wifi access and lockable charging stations:
In our 4-star hotel near Innsbruck you have WLAN access anytime and anywhere. You will receive the password for our hotel's own WLAN at the reception desk so that you can always be online. If you run out of battery power, you can also charge your electronic devices at our lockable charging stations.
Images of our wedding venue






























































































The advantages of the Alpenhotel Speckbacher Hof
Early check in:
On your wedding day you can already occupy your room here at the Speckbacher Hof before the official time for checking in. This allows you to use the time to prepare for your celebration. In addition, you can drop off your luggage before the hustle and bustle starts, which allows you to concentrate on more important things.
50m2 rooms with balcony:
All our guests stay in 50m2 rooms. Each room also has a balcony from which guests have an unobstructed view of the hotel's natural swimming pool and can see the starry sky at night.
Late check out:
If your wedding celebration went on until the early hours, you can catch up on sleep in your wedding suite. Your own wedding day can be stressful, which is why you should enjoy a stress-free day after with us at the Speckbacher Hof.
50m breakfast buffet:
Each morning you can enjoy a 50m-long and richly varied breakfast buffet. There are 15 different types of fruit and 10 different organic mueslis, as well as many other products, to choose from. We also offer fresh juices, salmon, roast beef and veal sausages.
Extended access to our wellness area:
The day after your wedding should really be free of stress, therefore, our wellness area is open to you all day (within opening hours) on your check-out day. Relax in the sauna or the whirlpool and contemplate your wedding celebration.
Small but perfectly formed wellness area:
For a really relaxing holiday, pay our wellness area a visit. Here you will find a small steam sauna, a sauna and individual water beds. The use of our wellness facilities is included in the price of your room.
Extra room for the bride and groom:
The bride and groom have their own room to prepare for their wedding celebration at the Speckbacher Hof. There is enough space for stylists and other assistants. This allows you to keep your wedding suite as your own private room.
The most animal-friendly hotel in Austria:
Your pets are also welcome to stay at Speckbacher Hof, whether it be a horse, a dog, a cat, a mouse, a domestic pig, a giraffe or an elephant. Our Alpenhotel is ready to welcome all guests. For larger pets, we even have our very own stables (within walking distance of the hotel). Smaller animals will be provided with food and water dishes in their room.
Secure your desired date for your wedding now